Nutritional science has come a long way. Now, you can sustain weight loss while you fill the gap of nutrient-deficient fruits and vegetables, detoxify, build lean muscle, increase your energy and improve gut health with simple, pre-measured, delicious products. We recommend an initial commitment to 90 days of this amazing nutrition. Keep in mind that the more diversity of products, the more chance you will succeed on this system – think of each product as a tool in a nutritional toolkit.
We are confident you will see results. Remember, each order comes with a 100% Guarantee of quality. If it isn't working for you, you can get a full refund within 29 days of use.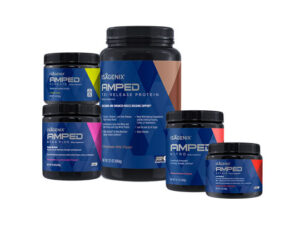 ---
Boost every aspect of your workout to get better results faster. This AMPED™ Pack delivers what you need before, during and after your workout so you can take it your goals to the next level.


your
25% Off Autoship!
100% Money-back Guarantee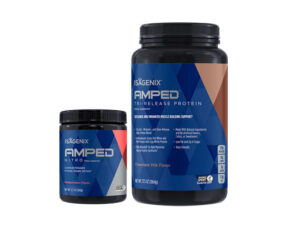 ---
Your Foundation for Enhanced Exercise Results!
The AMPED™ Core Bundle includes AMPED Nitro and AMPED Tri-Release Protein. This pack combines a powerful pre-workout supplement (Nitro) for energy and focus as well as a protein (Tri-Release Protein) that maximizes muscle protein synthesis to help your body repair and rebuild muscle tissue, more so than just consuming protein alone. It's the perfect starter combo.
25% Off Autoship!
100% Money-back Guarantee

* This statement has not been evaluated by the Food and Drug Administration. This product is not intended to diagnose, treat, cure, or prevent any disease.