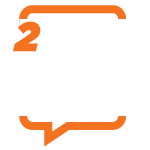 SMART And simple STEPS TO A HEALTHY LIFESTYLE
We help people of all ages to Think, Eat and Train their way to a more FIT and healthy lifestyle.
For so many people who desire to improve their fitness, overall wellness and lifestyle, the mountain seems too high to climb, the journey too long, the details just overwhelming. We're here to 1. Simplify the process, and 2. Coach and encourage you along the way. 
It starts with the right mindset. It continues with simple nutritional choices and a
fitness regimen that will get you where you want to go.

Simplify Your Mindset!
Most people don't realize how impactful is the proper mindset - from starting your day, preparing for a meeting, or a workout, or planning your weekly nutrition. We will help you develop a mindset that aligns with your life's vision. It's simple and straight-forward. Start today!

Simplify Your Nutrition
Stop beating yourself up for struggling with food choices. The research has all been done - we can help you simplify, reclaim hours of research and shopping, lose weight, have more energy, perform better and age in a healthy way.

Simplify Your Fitness
Whether you're 14 or 65, if you want to get toned, lose weight, gain strength, be more flexible, bulk up, improve athletic performance, power, agility and speed, or just feel more fit, we're here to guide, provide positive accountability and encouragement along the way.

"If you are looking for some awesome, knowledgeable people to work with, these are the guys I highly recommend. Their friendliness and result-driven approach are what I love about them."

"I'm 90 years old and still selling homes. It gives me confidence that I am putting the highest quality nutrition and supplements into my body every day. When I broke my spine in two places in fall 2018  my doctor recommended that I take quality supplements. Your suggestion paid off – my doctor and I were both amazed at how quickly I healed. Thanks for the information you provided."

Holland D.
College Swimmer
"I don't think I would have achieved my goal of swimming in college unless I had adopted an athlete's mindset, and had access to an easy-to-follow nutritional system that boosted my energy and strength. I can't wait to take it to the next level."