For those of you wanting to begin today fighting the onslaught of oxidative stress due to free radicals attacking our very cells, it starts with IsaGenisis® either by itself or in vitamin packs. This cocktail blend of botanicals and nutrients support healthy telomeres (Google it). Scientific research found that telomere deterioration causes premature aging. 
But, we don't stop there. Ensure your body is full of superfoods and supplement to aid in joint health, energy, brain function, vitality and sound sleep. Check out these options to assist in healthy aging: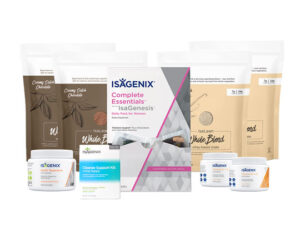 Great health starts with a solid foundation. Need to start something big? Or are you looking for a way to recommit that just doesn't quit? The Total Health and Wellness: 4 Pillars of Health Pack is the core of Isagenix. Cleanse for Life™, Ionix® Supreme, Complete Essentials™ Daily Pack, and our incredibly popular IsaLean™ Shake all in one incredible bundle.
25% Off Autoship!
100% Money-back Guarantee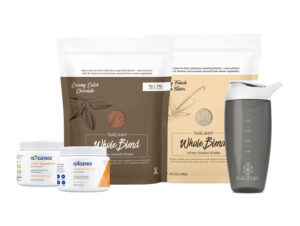 Everyday Health Pack is here to help you build just that. It starts with a delicious superfood meal replacement, botanical adaptogens to combat stress, and a nutrient-dense tonic to support your body's natural detox systems.* They work together to build the foundation that gets you results.
And if that wasn't enough, you get a sample pack to try some of our favorite products. Try, share, indulge, and build lifelong healthy change.
25% Off Autoship!
100% Money-back Guarantee

* This statement has not been evaluated by the FDA. This product is not intended to diagnose, treat, cure, or prevent any disease.