First, it's awesome that you're interested in working with us in our network marketing company. Whether it's through improving others' nutrition and wellness, or their financial situation, it's a worthy cause about which we're excited, passionate and committed.
"As a professional marketer for more than 30 years, a multi-sport athlete, and a baseball and volleyball coach, I've remained focused on training, mindset and nutrition." –Mick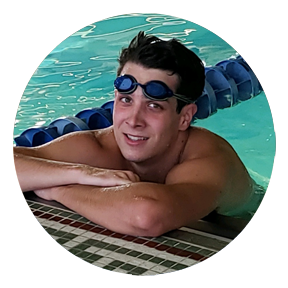 "As an NCAA swimmer and swim coach, I've used these products every day for two years in order to up my training and fitness regimen." 
–Dutch
Together, drawing on our athletic training and business experience we concluded that this was the company to join. Here are a few key reasons why we chose the company we represent:
A stable company that has been around for almost two decades and offers high-demand nutrition, fitness and wellness products of the highest quality. And, yes the company offers an extremely attractive Comp Plan, but we would use the products even if they didn't. They offer excellent marketing support and leadership. Finally, the company complements our 2StayFit brand.
As an entrepreneur, network marketing simply makes sense. Here's what we found so attractive:
No Boss – you're in charge
No employees – but you can build an awesome team
No overhead, no inventory to manage
No sales quotas
Company handles billing, delivery & customer service
You set your schedule and build your business at your pace
Work from ANYWHERE you have wi-fi and/or cell service
You can earn while you sleep, literally
Where else can you start a business for between $200-$500? Right!
There are more benefits. Not sure those are important to you – it's critical that when you're looking to partner with a company that the model fits YOU.
If you're looking to venture into entrepreneurship, you should find something that you're passionate about. We are passionate about this business and in a short time, have built a team that is growing a downline which is at approximately 90 and growing. And now, we are about to SUPERCHARGE it!
As awesome as it would be to work together, we want to make sure that it's a good fit for all. I want you to think about this as you dive into this information about joining our team.
We don't work with everyone because we invest a great deal of time into coaching and training our team and we have to be protective of our time… heck, we don't want to waste your time, either.
But here's an easy way to pre-qualify yourself. Ask yourself
"Am I unafraid of success?"
…if the answer is "Absolutely!"
then we'd be thrilled and excited to meet you.
Here's who we're looking for:
Someone Coachable
Someone that has a burning desire to Create Success
Someone that is Dependable
Someone that is a Pleasure to work with
Someone that has a 'Can Do' Mindset
If you join our team, we can promise you'll get great support and encouragement. We'll share training and tools, and connect you with others in the industry. We'll show you how to duplicate success to build your team as fast as possible.
If you are ready to run with us…and obtain "unlimited" success…and can appreciate the value of running with a Team who is extremely connected in this industry, and you want to position yourself to reap the financial benefits of working with us, in order to secure what you
KNOW you want most, which is your Time Freedom and personal lifestyle improvements.
Very simply, we're looking to work with people who are ready to build their own business and have a lot of fun doing it. That could be YOU!