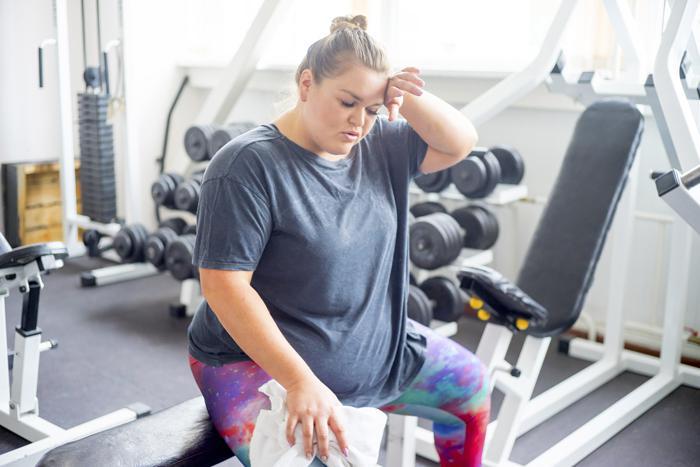 The benefits of regular exercise are numerous and often discussed. Everybody knows they should exercise, unless their doctor prohibits it. But, for people trying to achieve weight loss, exercise is your second most valuable tool. But, you need to focus specifically on weight loss exercises, such as circuit training and cardio. Tips to follow later in the article.
Exercise Can Moderate Nutritional Pitfalls
If implementing healthy nutrition behaviors is the prime mover toward a sustained calorie deficit plan, then exercise becomes the ultimate modifier, a flexible tool that is able to be increased/decreased as needed. Think of it this way, if your nutrition plan is the fire for which you gathered wood and kindle, built, and lit, then exercise would be the gas key to the right of the fireplace that can accelerate or decelerate the flames when turned on/off, up/down.
Exercise should be regular. Even so, you can add exercises or increase duration or intensity in order to boost the number of calories you burn during a session. Therefore, let's say the night before you were out to dinner with friends and they insisted on sharing a rather delicious dessert that neither fit into your nutrition plan, nor daily calorie budget. To get back on track, you simply could add a workout, or raise the intensity or duration of your morning workout in order to burn the extra calories from the calorie bomb you devoured the night before.
Celebrate Long-Term Wins. Forgive Short-Term Failures
So, the best approach is to sustain regular exercise to meet weight loss and other fitness goals, while using additional exercise to fine-tune your caloric expenditure, as needed. Set your mindset to commit to regular days of calorie deficit. But, think long-term. Don't sweat a day here or there that concludes with a calorie excess. Simply forgive yourself and get back on track, quickly.
Exercise Tips For Weight Loss Goals:
Utilize circuit training methodology (little rest between exercises; max calorie burning)
Most exercises should be conducted standing or single-leg (instability adds to exersion)
Exercises conducted at slow/medium tempo
Pre-Workout: healthy carb load (low fat)
Post-Workout: healthy carb and protein intake (shake or lean meats)
Combine with a nutritional plan that sustains calorie deficit
If you are obese, or have chronic disease, consult a physician prior to commencing an exercise program.
For questions, or to start a weight loss program based on the latest scientific studies, complete and submit THIS FORM !  In health.