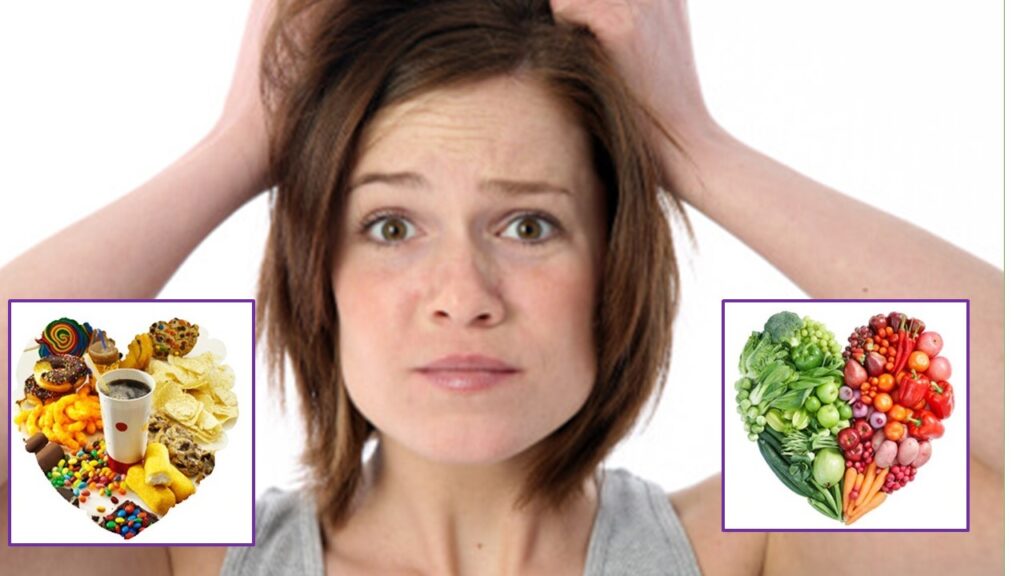 On the surface, weight loss nutrition seems simple – Food is fuel. How you fuel your magnificent metabolic machine will drive overall health and allow you to achieve a calorie deficit, while efficiently providing the vital macro and micronutrients necessary to power your body's processes, especially during periods of vigorous exercise. Although the mission at 2StayFit is to simplify nutrition and fitness, it's taken years of research, seminars, conferences and finally completing a certification course in order to get my arms around the complexities of nutrition. And the education will continue.
Running The Grocery Gauntlet Is Not Simple
Dialing in an effective nutritional program can be daunting, especially now with food supply chain deficiencies. If you do have time to shop for and prepare high-quality ingredients for all daily meals, more power to you. You'll be able to brag that you know which stores you're likely going to have to browse  in order to gather adequate food stuffs.  Of course, you're best off using fresh, nutrient-rich, mostly whole foods, foods containing limited added sugar, no additives, preservatives, or artificial coloring, zero trans fats, limited sodium, and low-glycemic options.
There's no dodging the need to read and understand food labels. You're going to want to learn the meaning of terms like "all natural," "whole grain," "organic" and "100% organic," etc. And don't forget that you'll need to do some math when evaluating DV% (based on 2000 calories/day when you're not) "serving size," "servings per container," "total calories," and "calories per serving." Again, if you have the time, budget, patience and dedication, go for it!
Leverage Science For Sanity's Sake
For those of you who tried to be the healthy shopper and chef, and feel you fell short, you're not alone. At 2StayFit, again our mission is to SIMPLIFY as much as possible. Therefore, we suggest you consider a simple balance in weight loss (fat loss) nutrition. Instead of spending hours each week researching then searching high and low for the right ingredients for healthy meals, we suggest you take advantage of the science of healthful, low-calorie meal replacement shakes – it removes the guesswork, fits busy schedules, averts the temptation to take shortcuts in quality and less healthy covenience foods, and allows you to still enjoy healthy dinners.
Of course, choosing the right shakes will require some research. You might have to sample different brands' products before you find the ones you like. Feel free try the brand we've been using for five years. If you can adopt a two shakes per day plus an approximately 700 calorie dinner, and one healthy snack between meals, you can achieve a daily k/cal intake of less than 1500.
Here are some advantages to healthy meal replacement shakes:
Pre-portioned, balanced meal. Calorie-static (usually approximately 300 cals per shake).
Broad range of vitimins and minerals at high % of RDA.
High protein options to sustain muscle repair and growth for those toning or building muscle while losing body fat.
Very short preparation time.
Naturally satiates appetite.
Low per-meal cost and easy to budget, since price remains very stable.
Many healthy brands available from which to choose.
Can be delivered to your door.
Low-glycemic, no additives or preservatives, gluten-free, soy-free and dairy-free versions available.
Aligning Your Weight Loss Goals, Calories Per Day & Meal Planning
As a Certified Nutrition Coach (CNC), I'm trained to conduct assessments of my clients and to dig deep to uncover their goals, commitment level, and their "Why?" Assessments are compiled through a mix of questions that focus on goals and lifestyle, and multiple observational and technical measurements. Things that I commonly measure are body composition, Body Mass Index (BMI), Basal Metabolic Rate (BMR), and body fat, to name a few.
On the nutrition side, the BMR is necessary in order for clients to plan their meals – their daily caloric intake that will put and keep them in a mode of caloric deficit – so that they can meet their daily/weekly/monthly weight loss goals.  If you don't get an accurate BMR, you cannot know for sure what should be your daily calorie target. Exercise will also affect daily caloric needs and excess/deficit status. More on that in the next post in this series.
Meal Timing & Macronutrient Percentages
Another area of consideration is the volume and timing of macronutrients – carbohydrates, fats and proteins. Every body runs on these macronutrients. Today, science has led us to a general breakdown of macronutrients as follows: 45% Carbs, 20% fats, and 35% proteins, with an up-down margin of 5%.  Again, the duration, intensity and types of exercise will affect the ideal intake of these macronutrients. For example, if a client is trying to lose body fat, while gaining lean muscle mass, they will require a higher percentage of available protein.
When it comes to macronutrients, timing is important, especially in relation to exercise. Since carbohydrates are the most efficient source of energy, timing carbohydrate intake before and after significant exercise is important for two main reasons. Let's use the client example, above. In order to maximize energy to perform resistance training, the client will need to consume sufficient amounts of carbohydrates prior to their workout, during workout for endurance or 1.5+ hour resistance workouts. Then, they will want to fuel up, post workout with both carbs and protein. Why? Because if carbohydrates aren't sufficiently available, the client's body will shift to converting protein into energy. This process will detract from the protein available for muscle repair and growth, stifling results.
Fats, The Right One's, Can Be Your Friend
I know you are probably cringing after reading that. But, the right kind of fats consumed in the proper percentages of total daily calories are beneficial. In fact, they're necessary for the proper function of your very cells. I won't get into the myriad details of which fats reign supreme, here. Just know that you need to AVOID TRANS FATS, and monitor your macronutrient (fat) percentage. If you do so, you can ditch the guilt when you enjoy your favorite healthy foods, even when butter, olive oil and other oils are involved. 
Wait! Im Still Mystified. Help!
I understand. The good news is, you can get help in simplifying this process. I am a nutrition coach and personal trainer for a reason – I can help and would love the opportunity to work with you to make this weight loss/fat loss process as simple and successful as possible. To get started, Call Coach Mick at 678-491-0332, or submit the contact form, here!